Message from the Dean Law
September 29, 2021
2023-05-22 9:36
Message from the Dean Law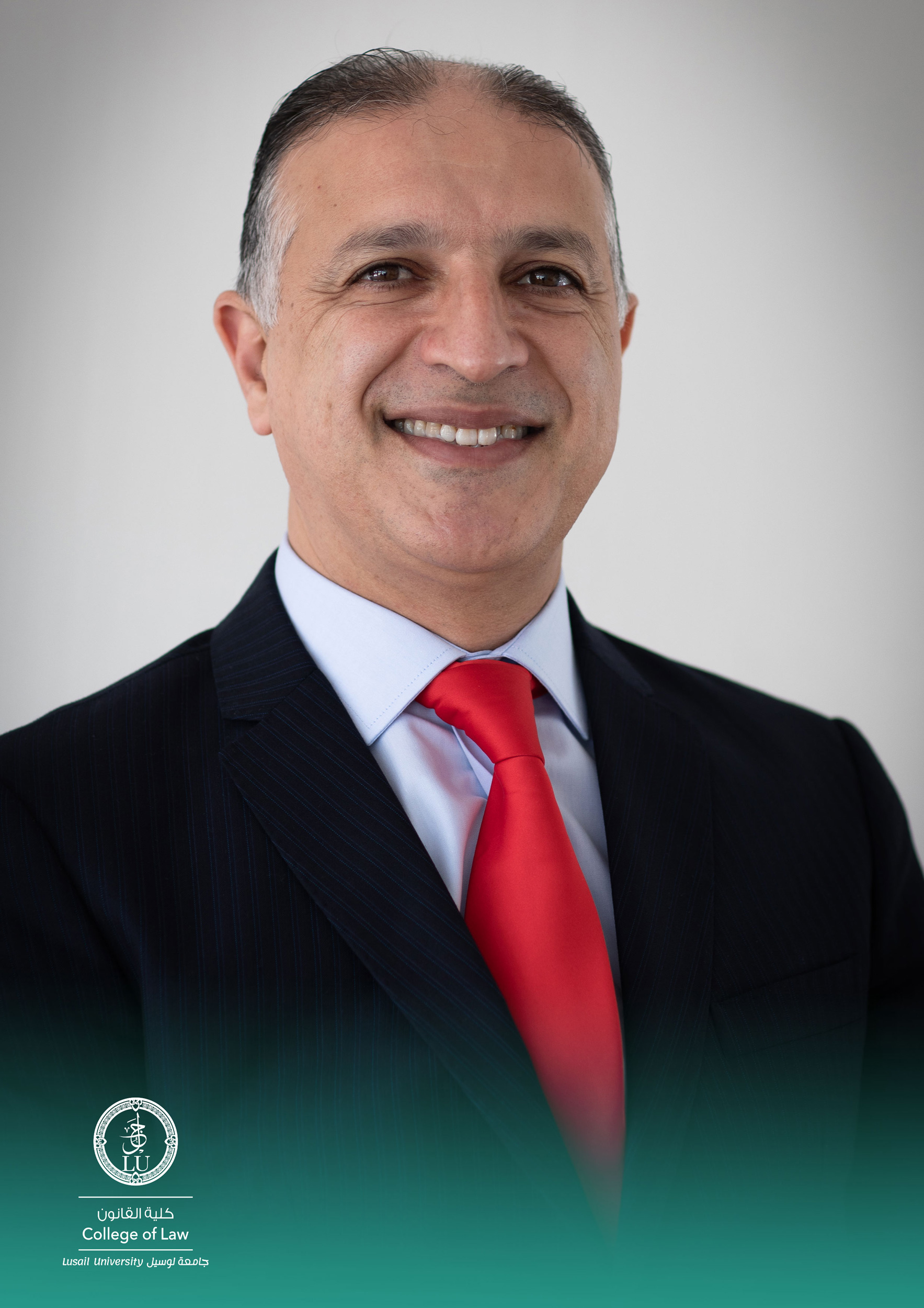 College of Law Message from the Dean
I am pleased to welcome you to the College of Law at Lusail University, which is one of the largest colleges in the university. It is open to all students, whether from the State of Qatar, residents or expatriates from all Gulf and Arab countries.
The College of Law includes a faculty and academic staff with qualifications and experiences from the most prestigious universities in the world, seeking to provide various knowledge in the field of legal sciences, which is witnessing a significant development.
The College of Law offers the best available programs in legal sciences accredited by the Ministry of Education and Higher Education in Qatar, which aim at enhancing legal education in both its theoretical and practical aspects and enabling students to find appropriate solutions for legal issues and acquire the necessary legal skills for their professional future, especially the legal sectors in government and private institutions.
The College of Law, in partnership with the Moroccan Hassan II University, offers a bachelor's program in two specializations: public law and private law in Arabic language. The college of Law also offers the bachelor of law program in partnership with the University of Paris 1 Pantheon-Sorbonne in French language.
The private law program qualifies graduates to join the judicial and law professions, as well as various professions in the field of commerce, civil and real estate transactions, legal advice, and other legal professions. As for the public law program, it qualifies them to work in the professions in the diplomatic and consular fields, in international organizations, security, and all government sectors, but also the judicial and law professions.
Finally, in the College of Law, we aspire to serve the Qatari community and state by providing human resources with legal qualifications and acquisitions that cover the state's needs and the labor market in the sectors related to legal sciences.
Dean of the Collage of Law 
Dr. Moulay Hicham Idrissi